Zoals jullie al weten ga ik vaak op zoek naar leuke ideetjes. Een van de categorieën van de blog is ook DIY day parties, omdat ik echt van feestjes hou. Zie ik iets unieks voorbijkomen dan kan het zijn dat ik vraag om een gastblog te schrijven. Toen ik op Instagram voorbij de feed van Honeypunch kwam, moest ik gewoon weten hoe ze op het idee kwam van een airplane birthday party te organiseren. De styling is voortreffelijk. Kijk je mee? De blog is in het engels.
How did you choose the theme?
Every 2 year old loves planes, don't they?! Well my son loves them! And this is where my inspiration for our Paper Plane Birthday Party came from. I had seen many retro and vintage plane themed parties, however, I wanted to do something that wasn't done before. I knew I wanted something that had a more simplistic and contemporary feel, which is where the idea of a 'paper plane' came about with an underlying theme of traveling on planes.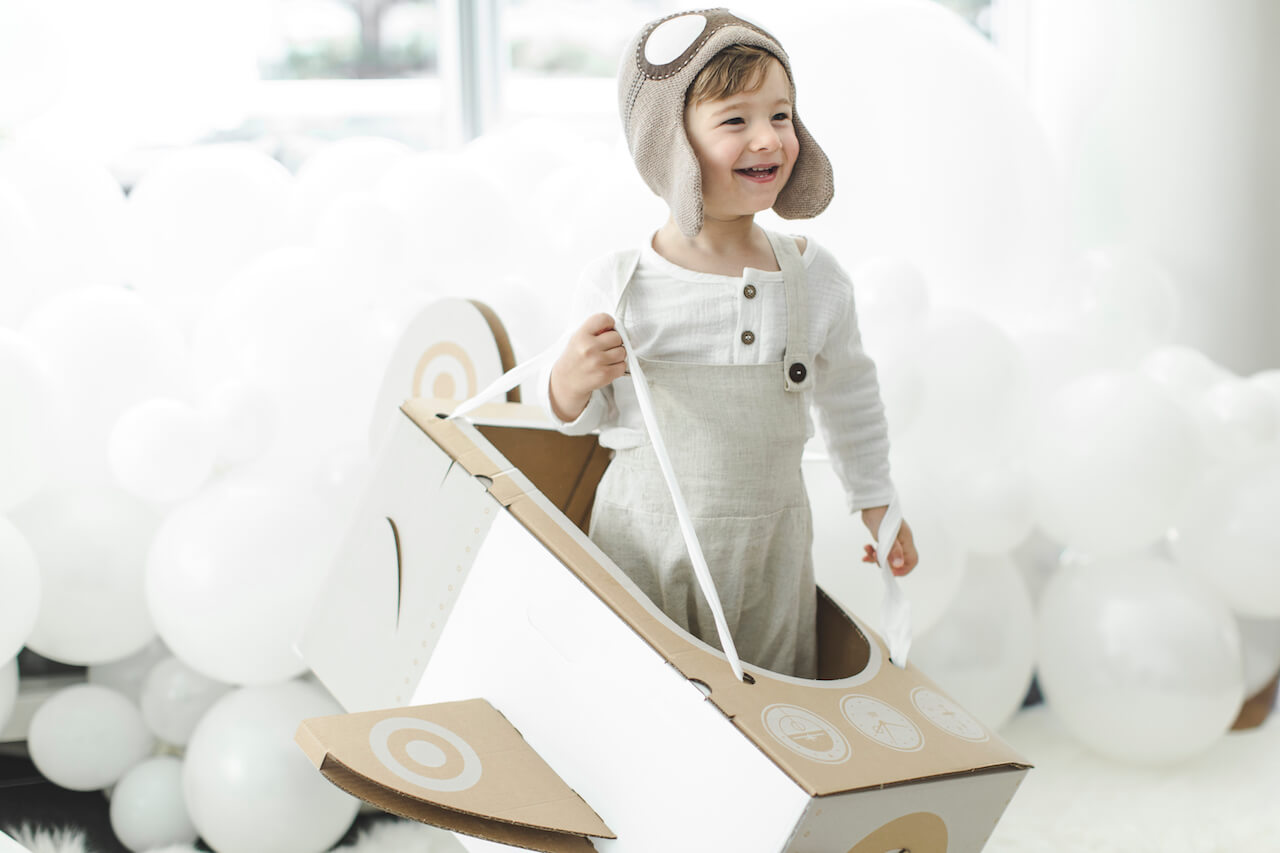 As our party was held at home I wanted our colour scheme of our party to compliment the neutral colour palette of our home, using mainly crisp whites. Even though the party was held in an apartment, I wanted to create a backyard feel with greenery, blackboard and cardboard and pallet furniture.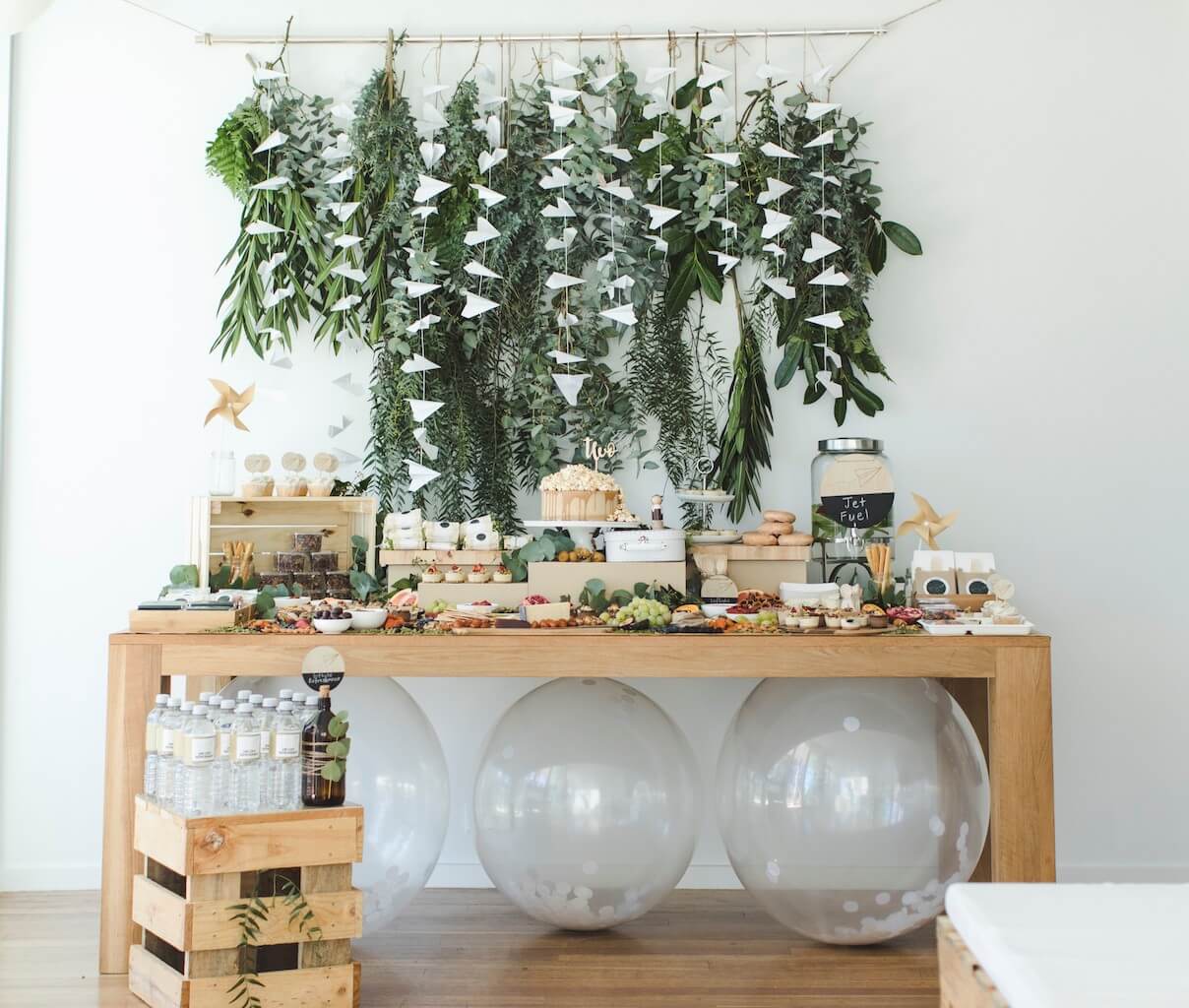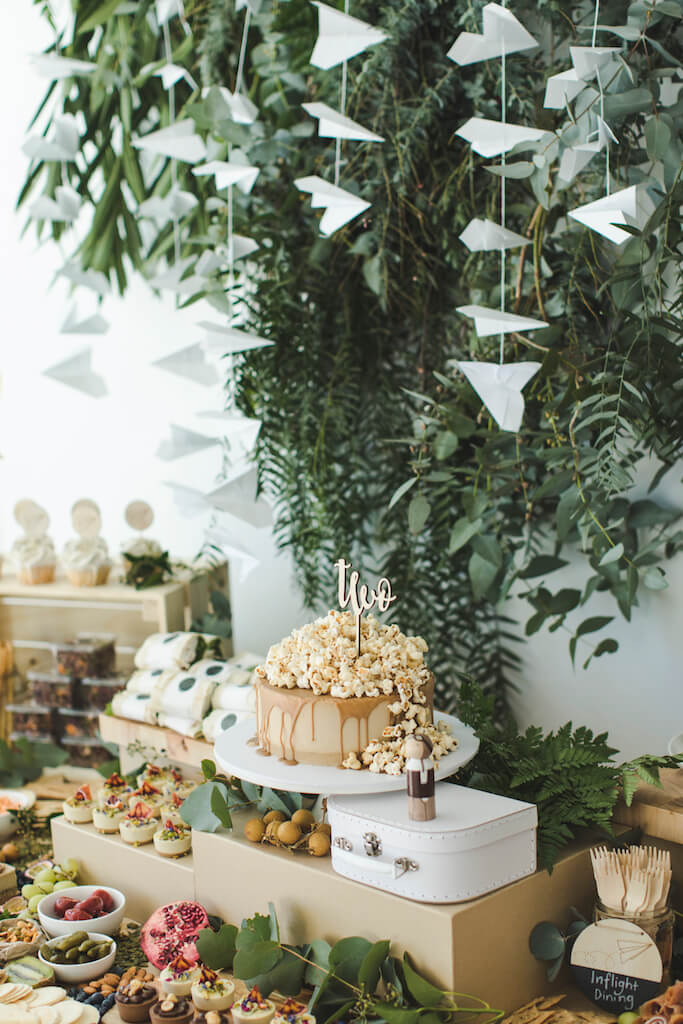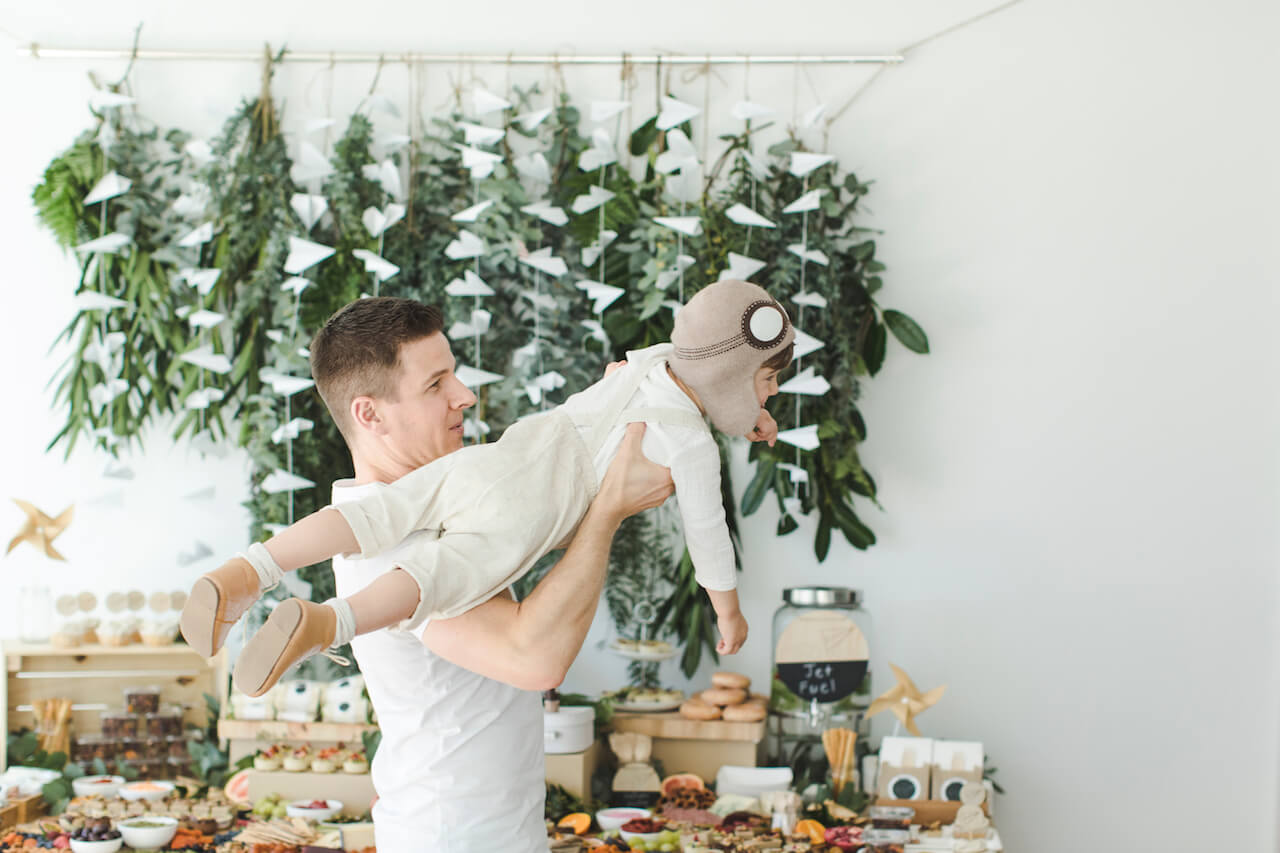 What did you do?
What didn't I do?! Let's just say everything. I absolutely love to organise a party, the whole process makes me come alive and I had so much fun putting it all together. There were many D.I.Y elements to this party. However, I had the help of some custom made pieces from some business I came across on Instagram that helped me bring this theme to life!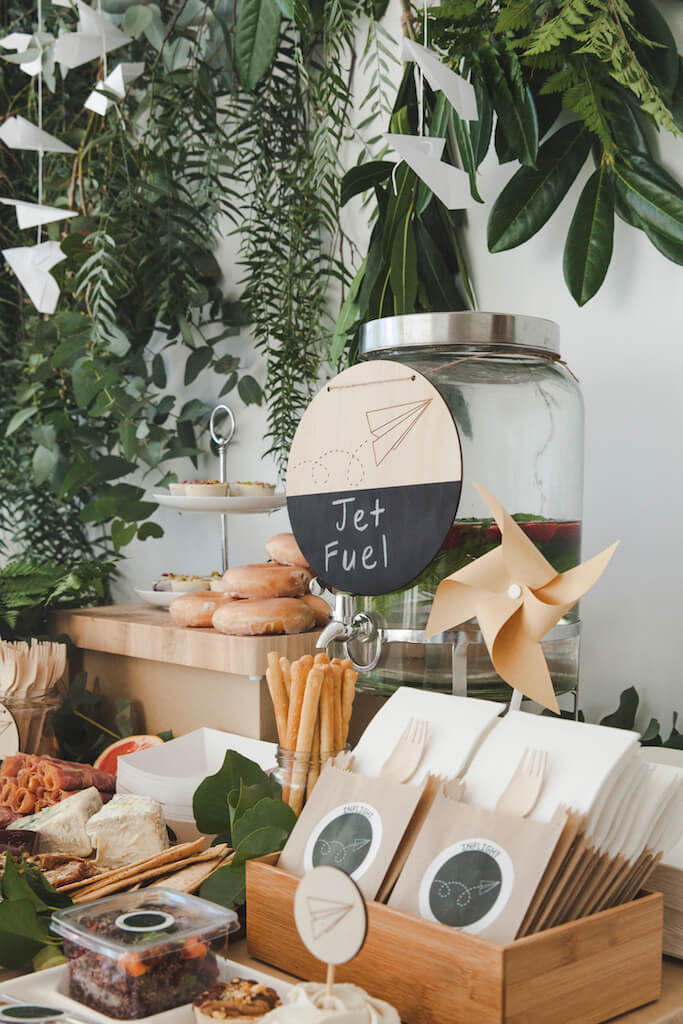 With the help of the services provided by Print and Party I was able to design some custom artwork labels and stickers. 'Inflight Refreshment' labels I stuck on bottled water, 'Inflight Service' stickers I used to create cutlery bags, label small salad containers and bands to hold together our chicken wraps, 'Inflight Snack' stickers I used to make up little pretzel bags. I also had custom 'Inflight Treat' chocolate bars made up. I used cardboard divided serving trays to mimic those received on planes to help set the scene of 'plane travel'.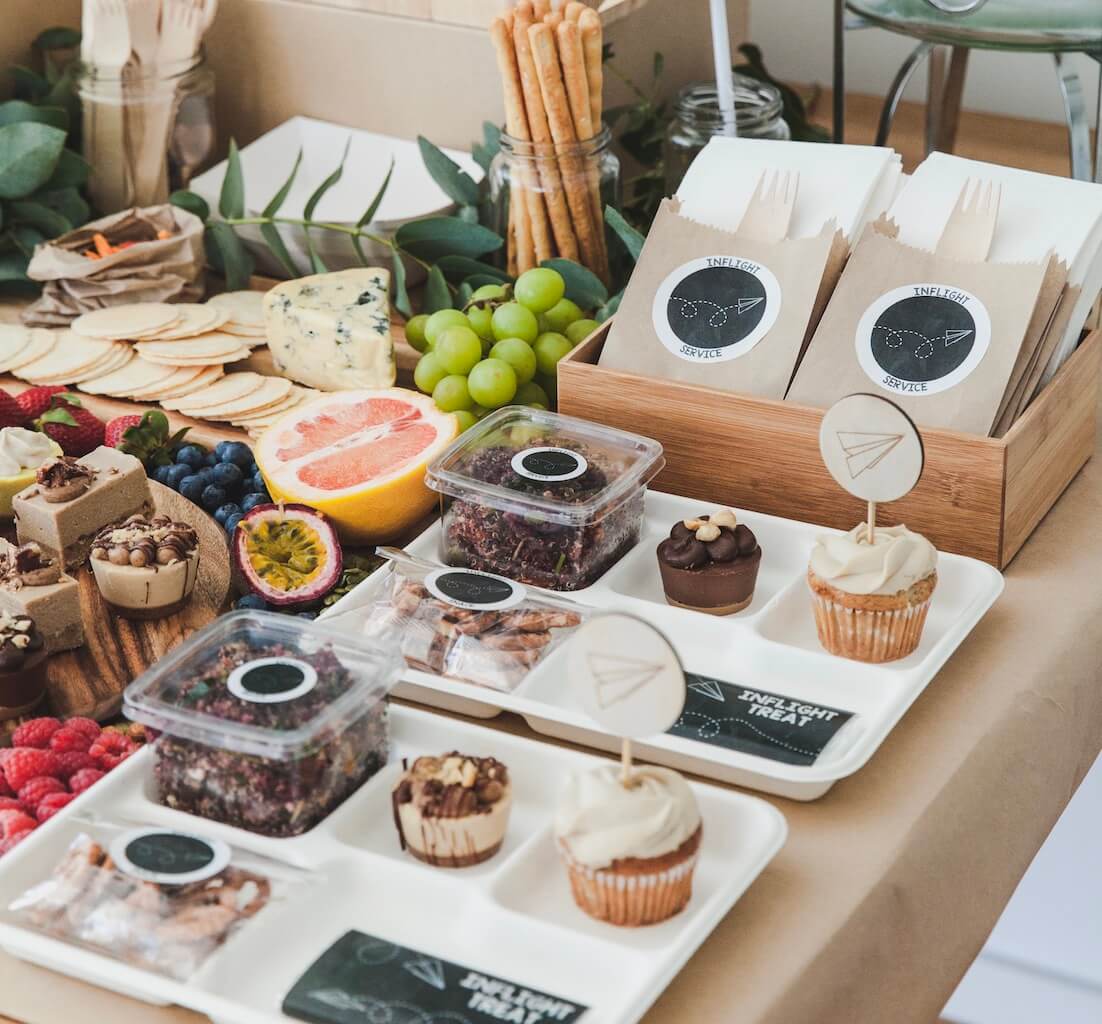 Shartruese was another business that created some custom pieces for us. The same art work design used on all our printables was also able to be etched onto the wooden plaques. These were dipped in blackboard paint allowing me to use chalk to label and create zones in our apartment.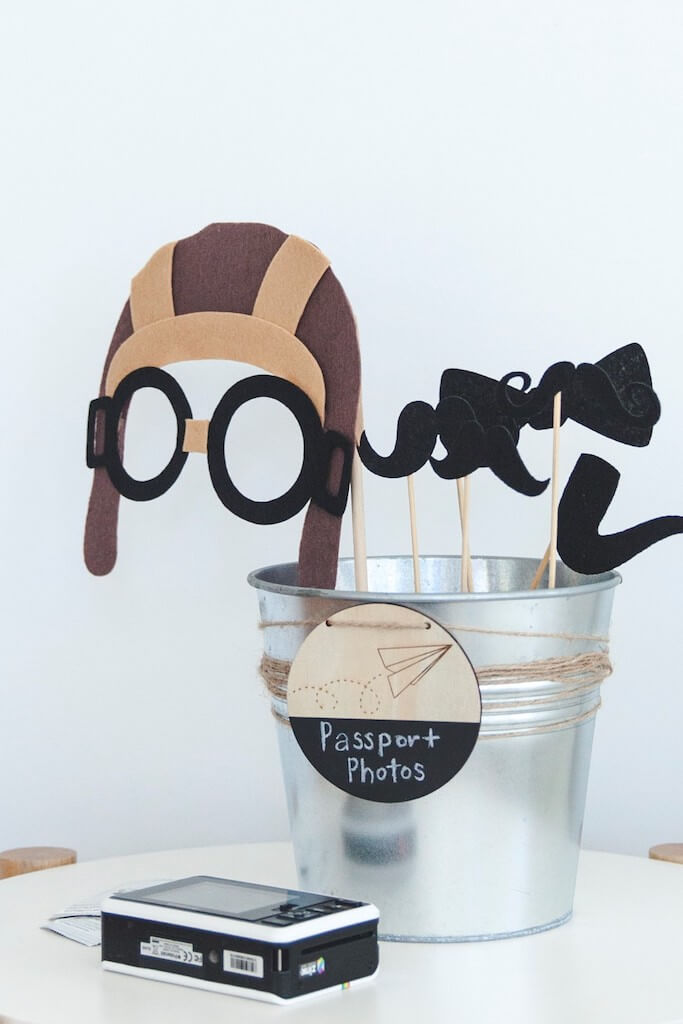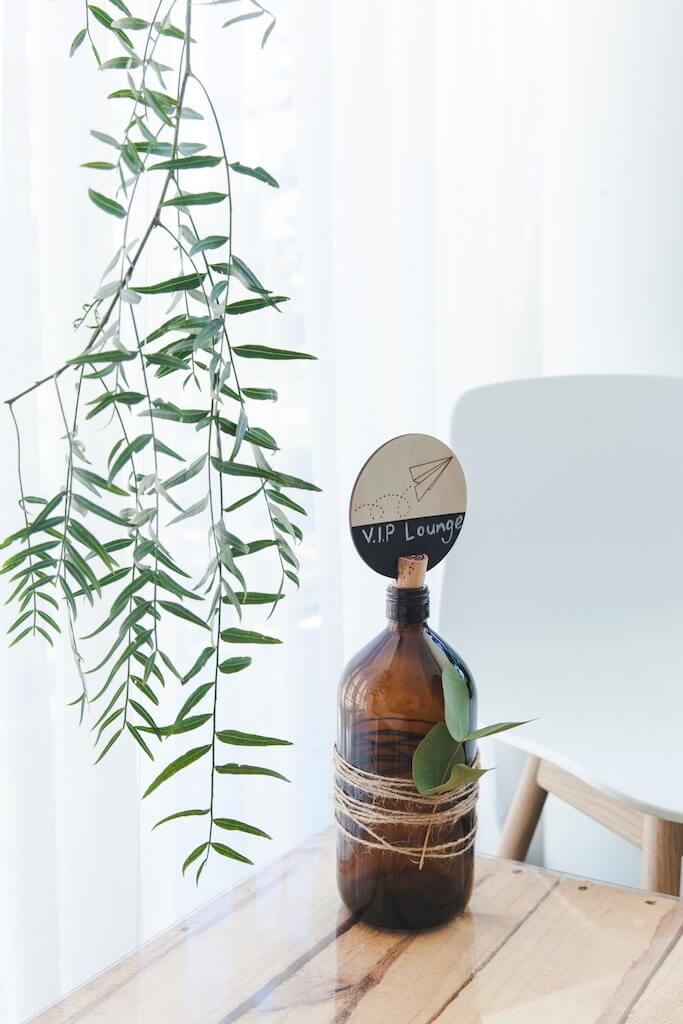 'Check in' at the front door, 'Baggage Claim' for our present table, 'Jet Fuel' and 'Inflight Refreshment' at our drink station, 'Passport Photos' for our photo booth set up, 'VIP Lounge' for our additional seating nook, and 'In Case of Emergency' plaque used on our indoor slide, along with paper plane cupcake toppers all added to the playful element of our theme.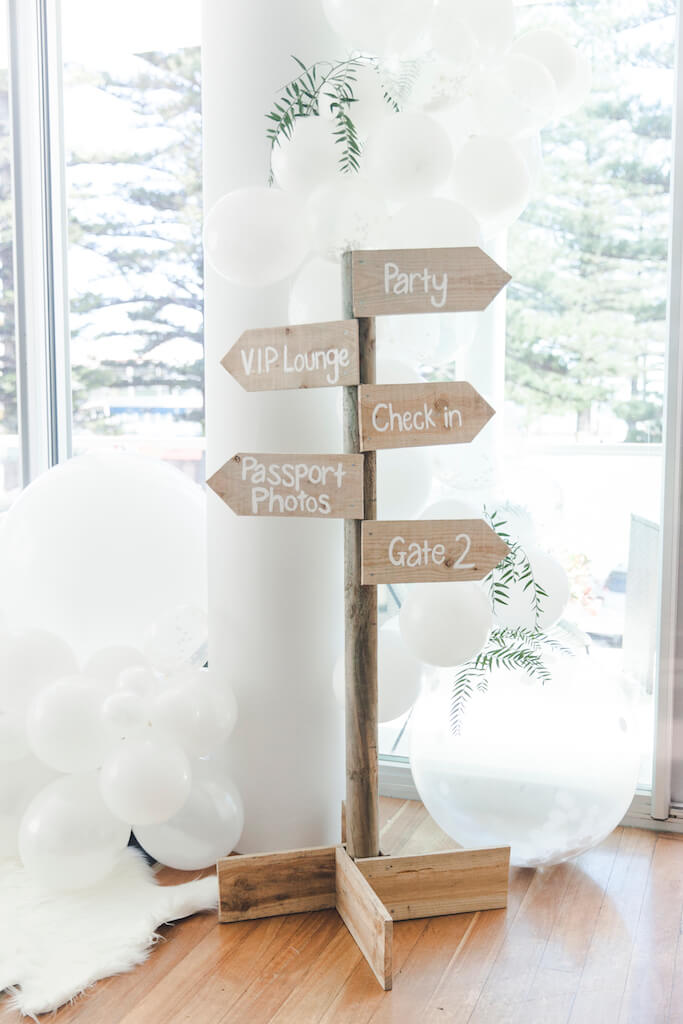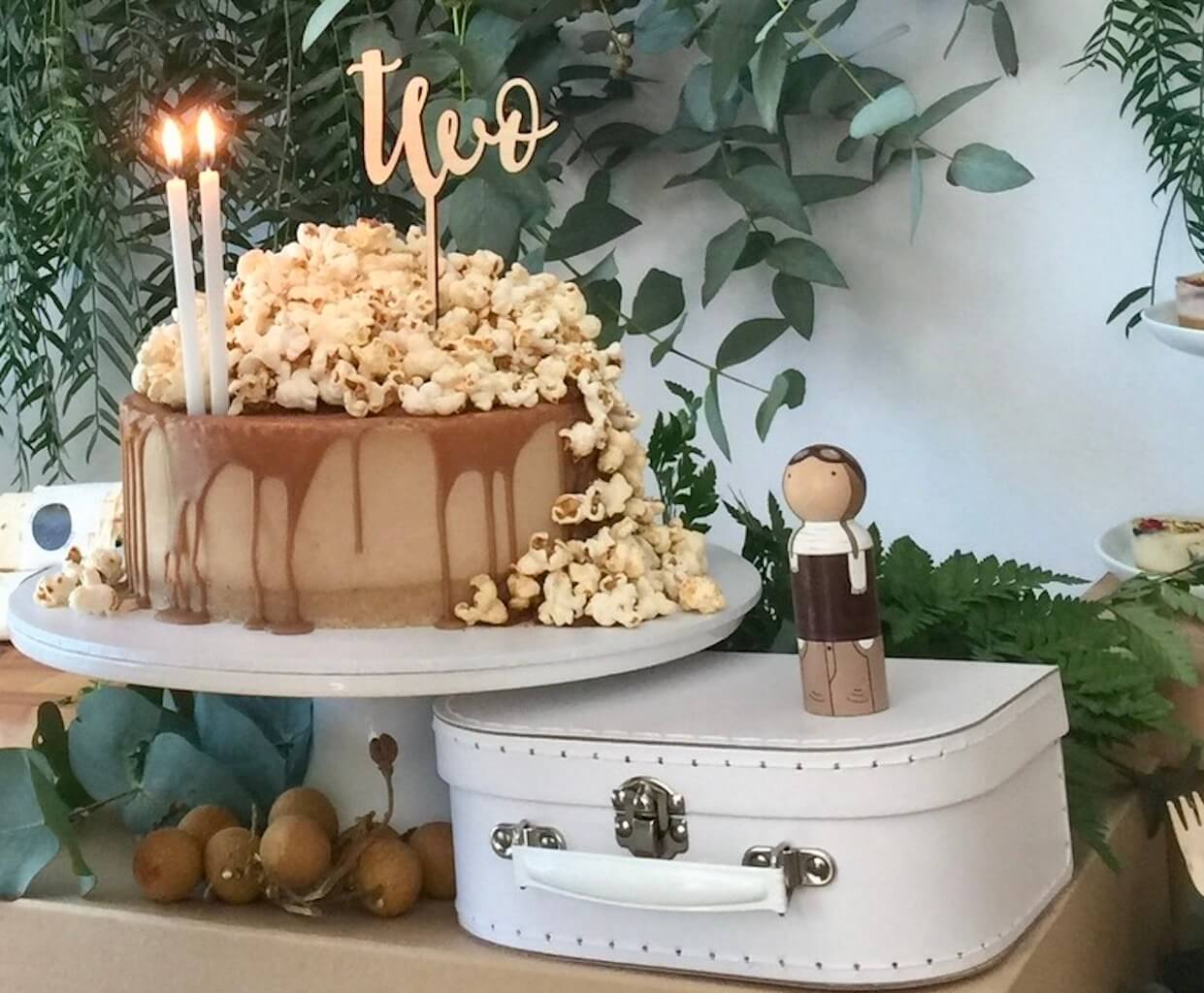 Additionally, our custom garland kit from Parties Made Pretty, helped transform our living room and set the scene for our sky-high flying, two year old Pilot! There were a total of 217 balloons almost all of which were used to create our balloon garland of 'clouds'…don't worry I didn't do it the old fashioned way! I just may have passed out doing it – I hired an electric pump from our local party store, quite possibly the best decision I had made!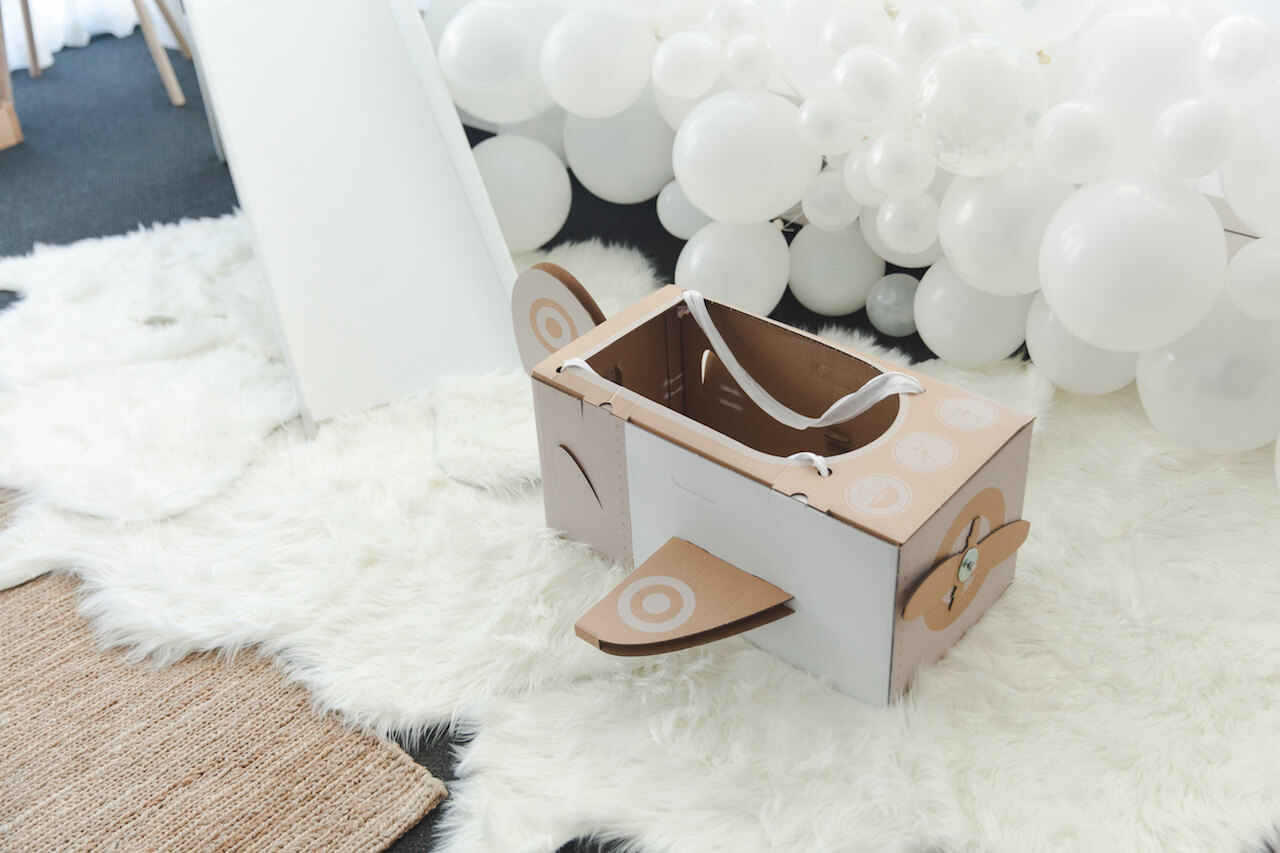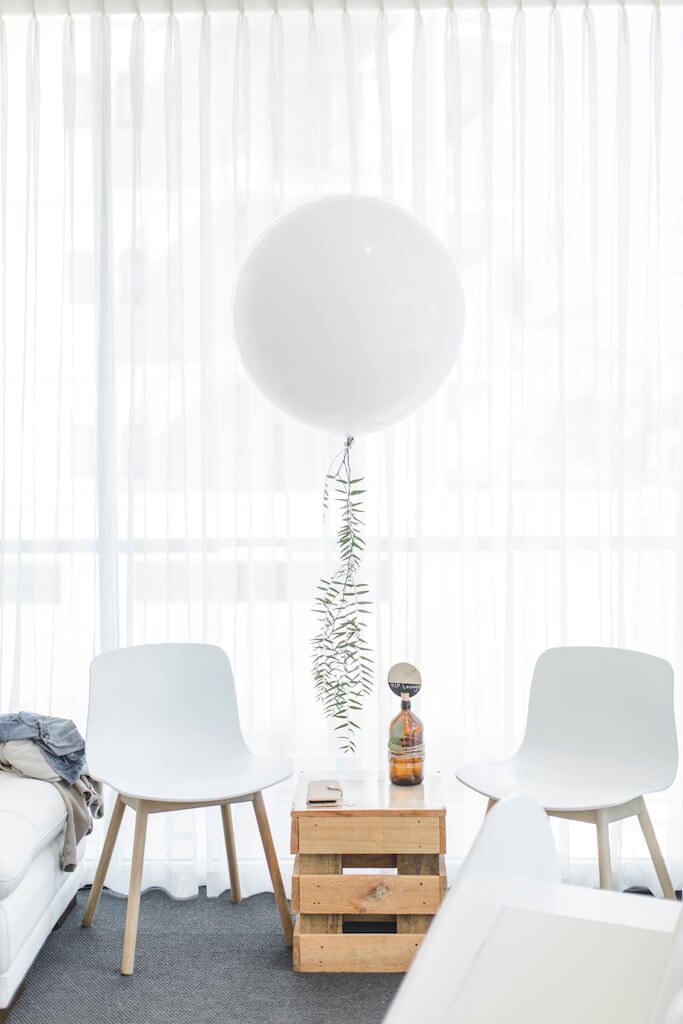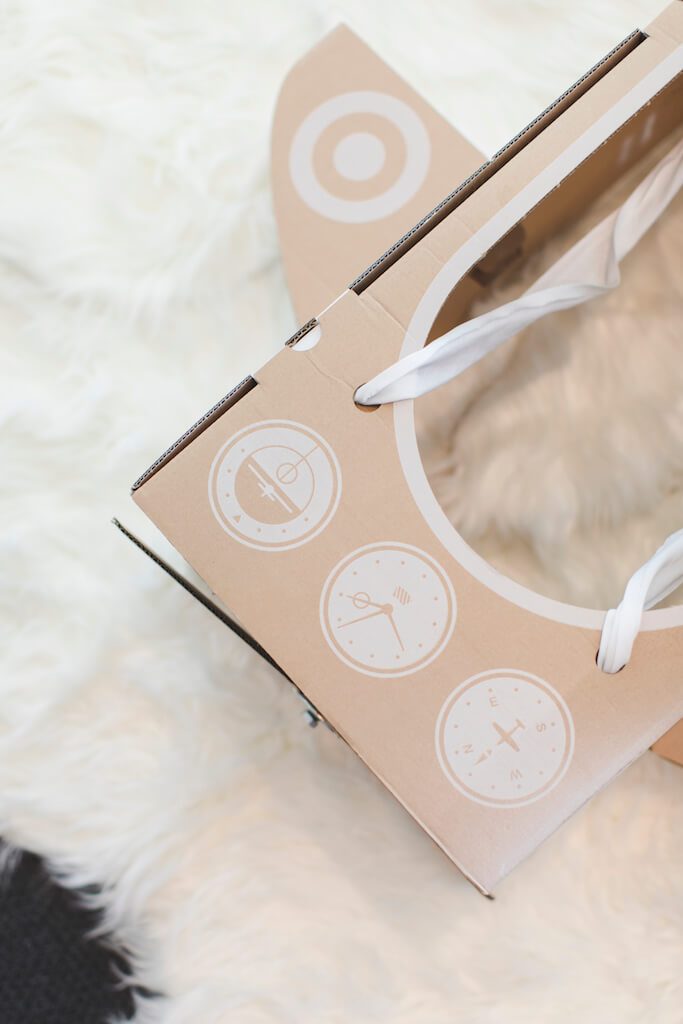 Lastly, what would a Paper Plane themed Birthday Party be without actual paper planes?! I could have essentially made our paper plane back-drop myself, but being a full time working Mama, I just didn't have the time to be folding almost 100 tiny little planes, or the patience! Thank goodness I came across the ready-made backdrop  Collections by KNB. Such a simple idea but hopefully you'll agree very effective, especially over our greenery installation.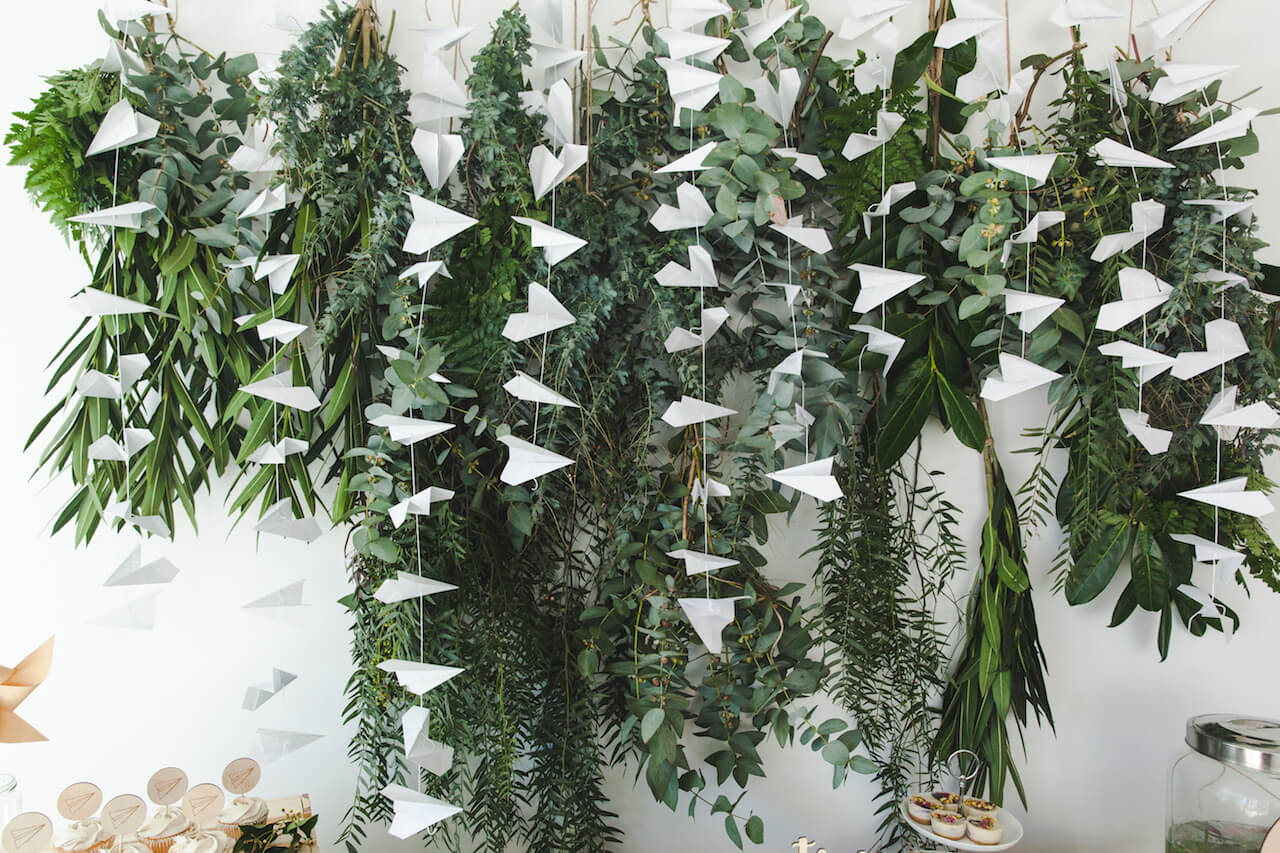 Where did you buy it from?
Printables and Chocolate Bars: Print and Party
Custom Plaques and Cupcake Toppers: Shartruese
Balloon Garland Kit: Parties Made Pretty
Pilot Peg Doll: Bun and Friend
Paper Plane Backdrop: Collections by KNB
Greenery Backdrop: Adelaide Flower House
Birthday Cake and Petite Cakes: From The Wild
Cake Topper: Love From Seventeen From My Little Chief
Cardboard Plane: Flatout Frankie
Pilot Hat Photo Booth Prop: Perfectinonate
Indoor slide: Jupiduu from Monkeynmoo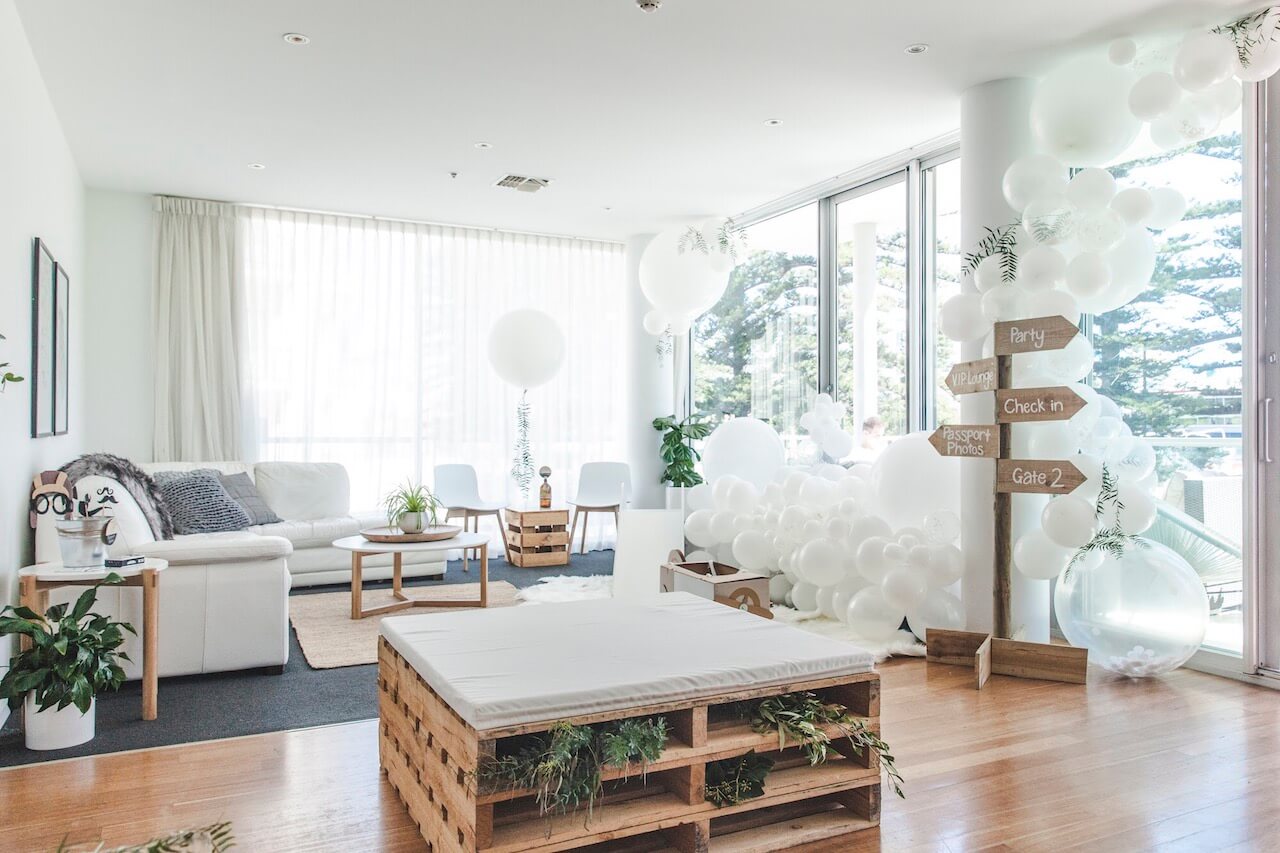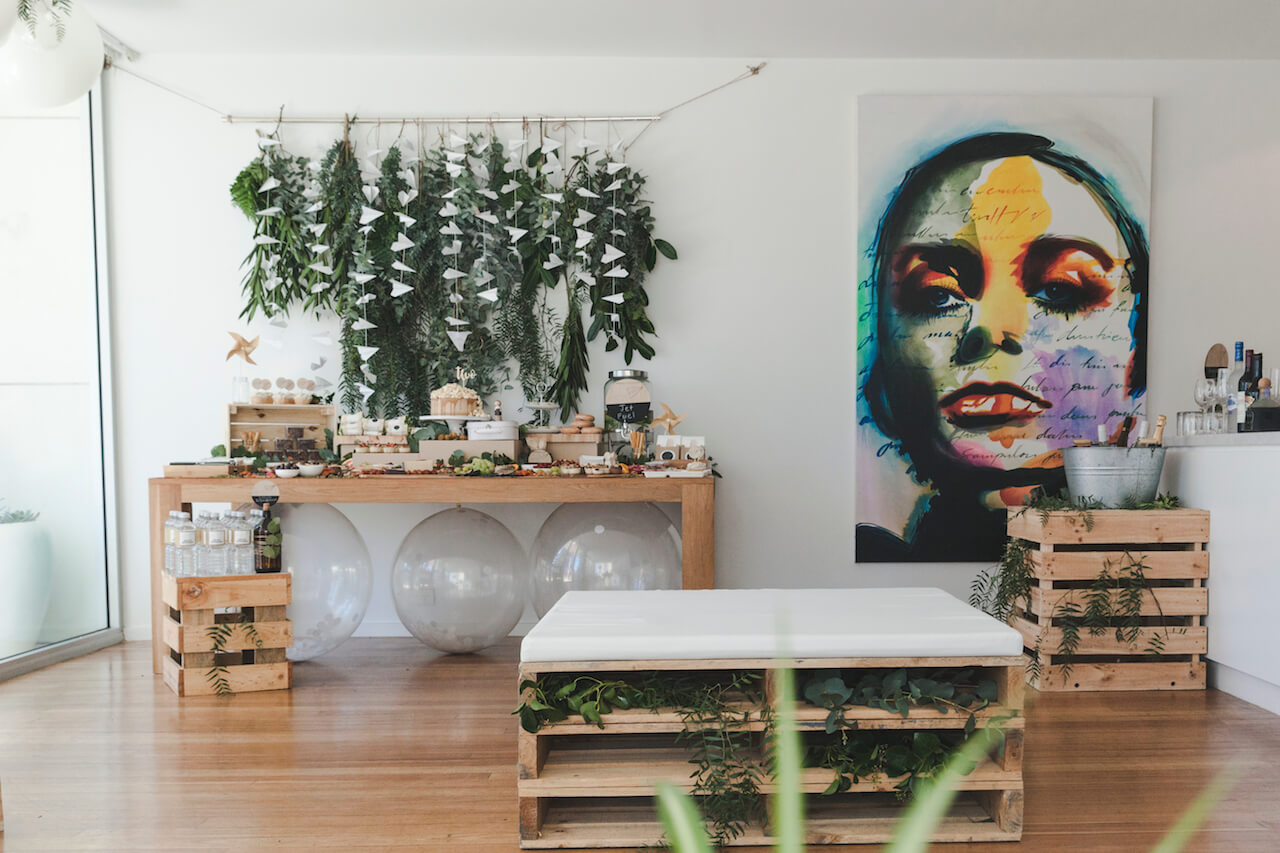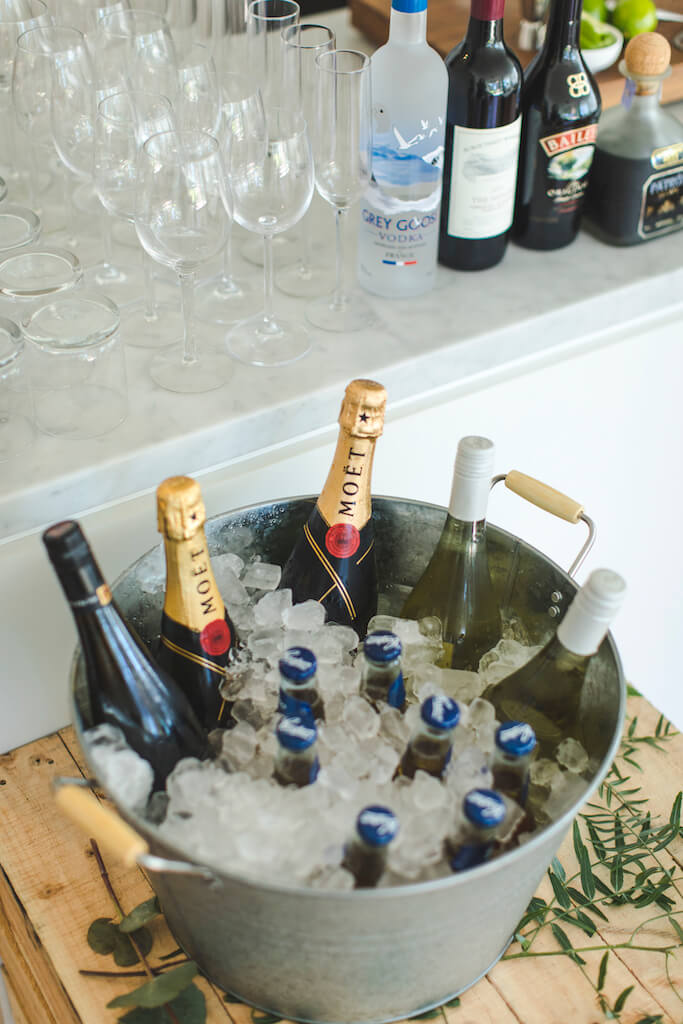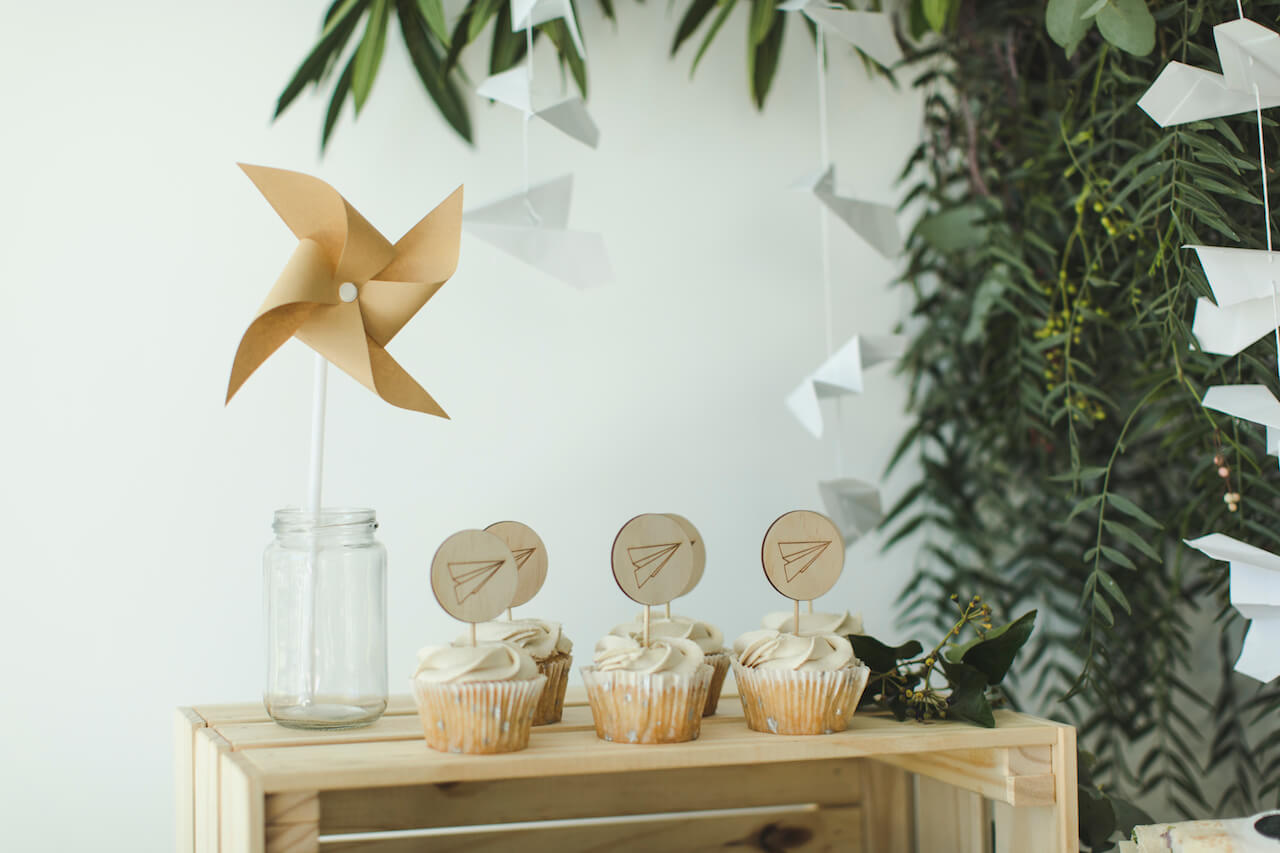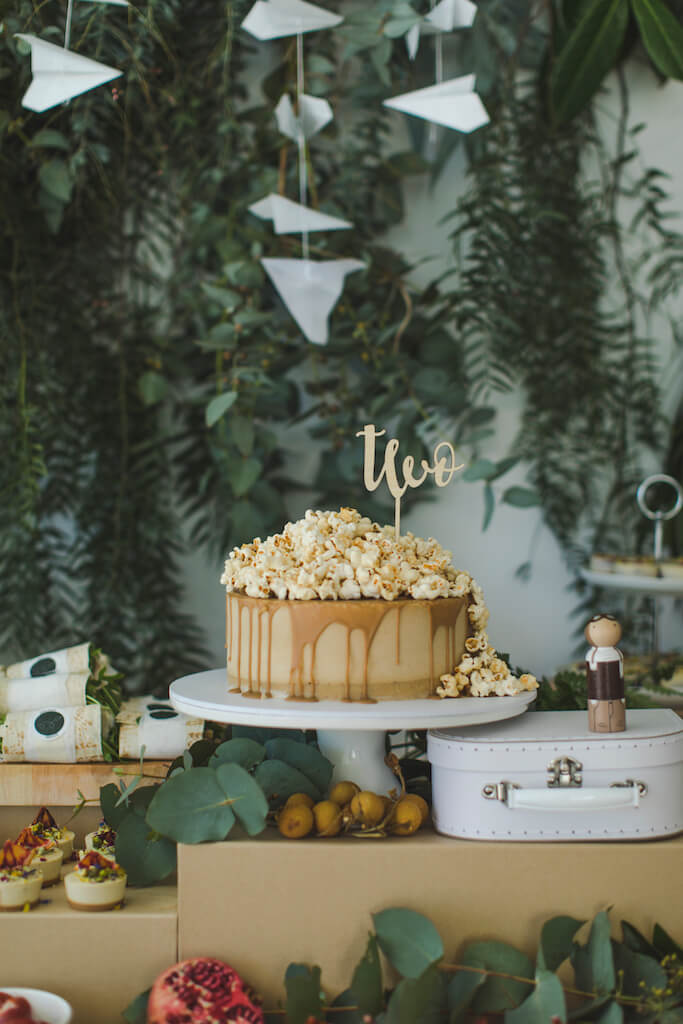 How was it?
I had so much fun working on the details and bringing our theme to life, I know our passengers (otherwise known as family) had a wonderful day celebrating as did our little Pilot!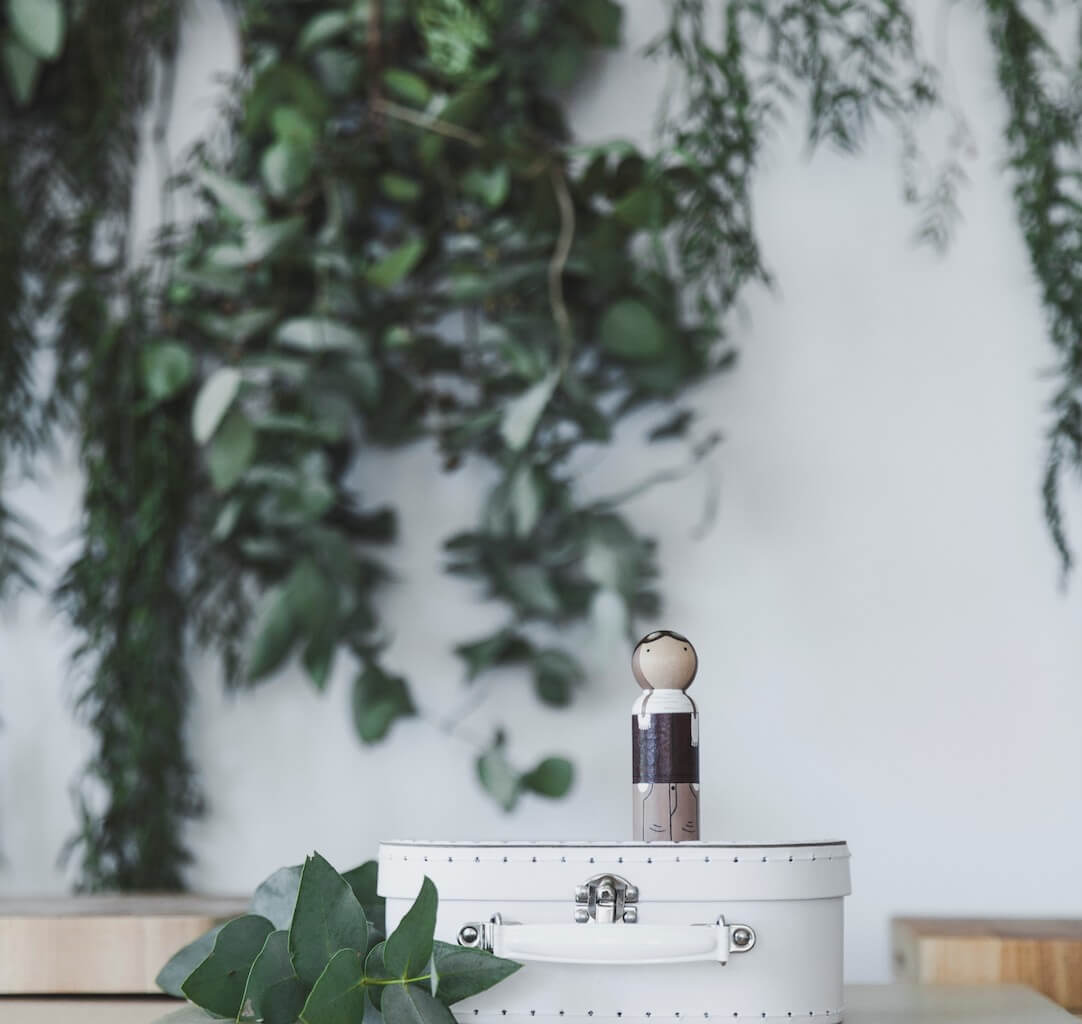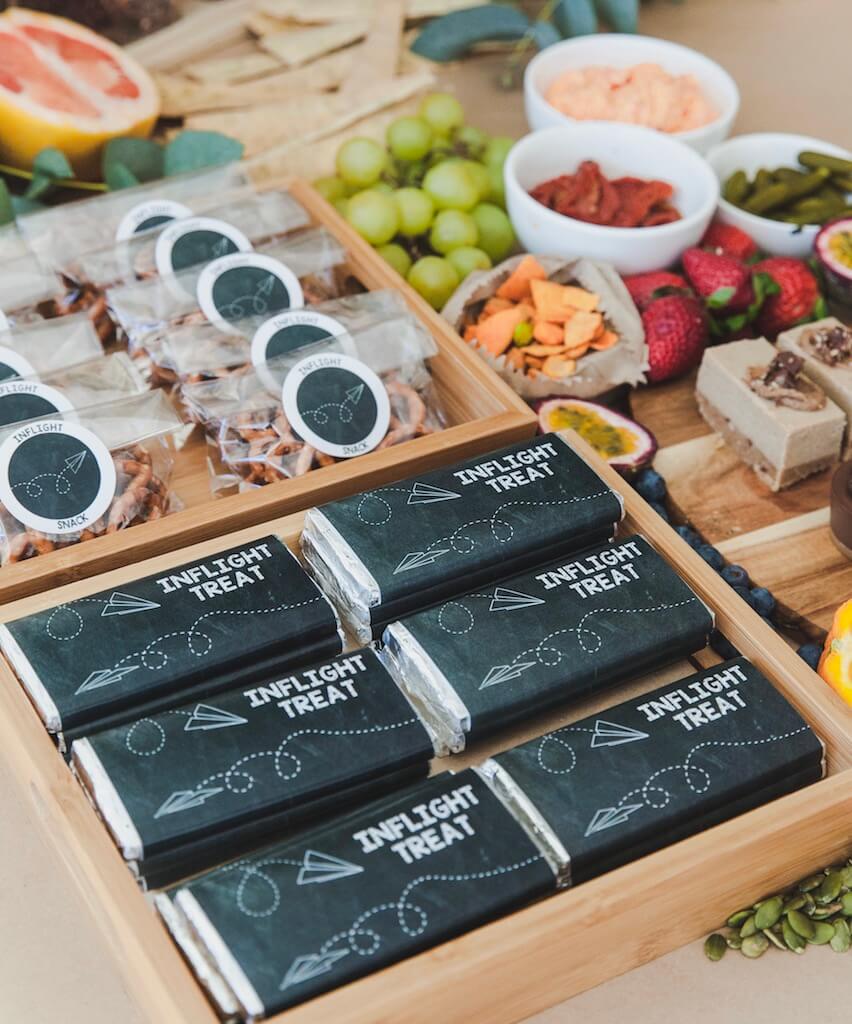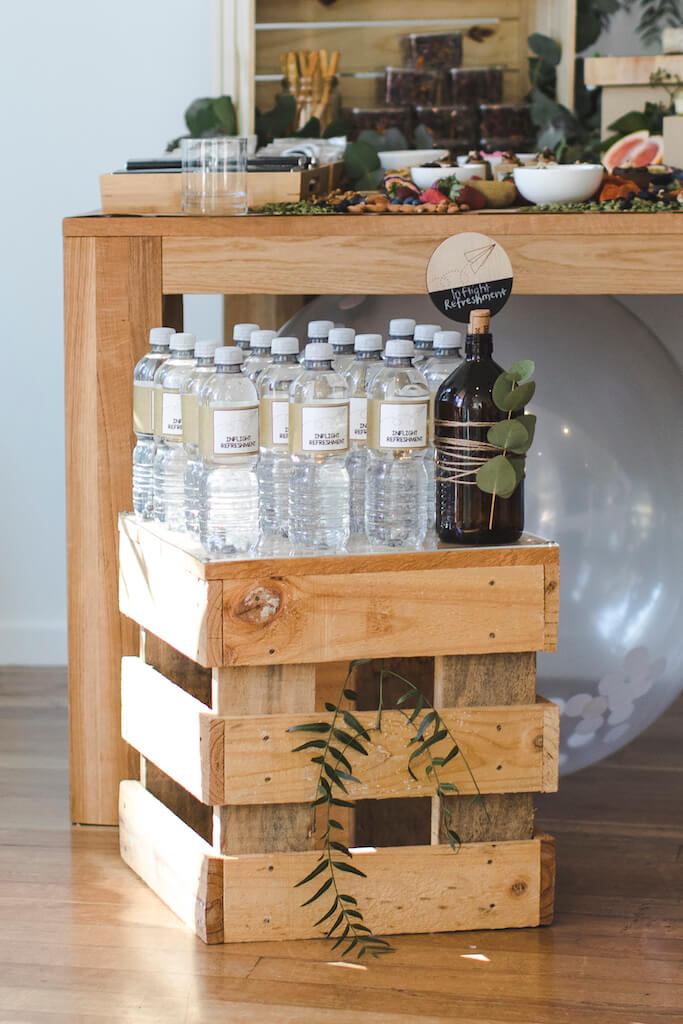 Pics taken by @baxter.william
What do you think of this beautiful decorated airplane birthday party? 
X0X0 Nathalie